The Liebster Award is an award that exists only on the internet and is given to bloggers by other bloggers. The earliest case of the award goes as far back as 2011. Liebster in German means sweetest, kindest, nicest, dearest, beloved, lovely, kind, pleasant, valued, cute, endearing, and welcome.
The award is a way to be discovered but also to connect and support the blogging community. A great idea in promoting your own blog and others. Originally it was given out to blogs with less than 2000 readers but this has slowly lowed as the reward has gained popularity. It is now only 200 readers or less. It's really an arbitrary number. If you like helping other blogs out go ahead and do it regardless of its size.
Here are the rules:
1. Acknowledge the blog which nominated you.
2. Answer the questions your nominator asked.
3. Nominate two to six other bloggers who might appreciate the boost.
4. Ask them several unique questions.
5. Let them know you have nominated them.
With special thanks to rivers world for the nomination! My first – in the blogging world at least. Then there were the Wonder Women of Toys nominations, but let's just save that for another post.
River Girl has a current obsession that seems to be woodchucks but before that, it seems to have been chickens. Curious? I encourage you to check out her blog rivers world. You will not be sorry!
The envelope, please. I hereby nominate the following bloggers for the auspicious Leibster Award. May the force be with you!
I have to answer the questions below plus a few added by River Girl.
Red light, green light – let's go!
1. What typically is the closest object on your right when you're writing (not including a computer mouse)? 
In the daytime, the closest item on my right is usually an iced tea but quite often that is replaced by some sort of toy that I keep on my desk (minds out of the gutter, please), especially if I am on a conference call. In the evening most definitely a gin and tonic, or a scotch on the rocks. PS – I am on a MacBook so I don't have to worry about the mouse-thingy.
2. What one-sentence bit of advice would you give to your 13-year-old self?
You are not the dork you think you are! Some day you will find the right product to manage your frizzy hair, the braces will come off and boys will like your big boobs instead of teasing you about them.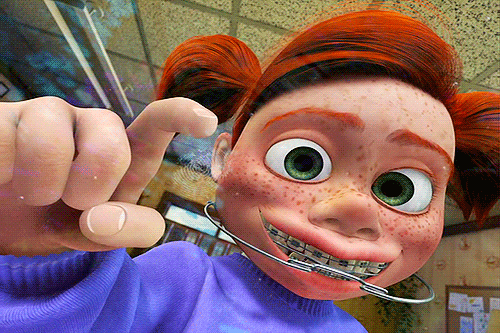 3. Describe your ideal writing space and place (assuming money isn't an issue).
Someplace with a fireplace for cold days, lovely french doors to open on warm days. A ceiling fan. An ample desk and credenza with room to display inspiring objects. And most importantly, a big, loving dog at my feet.
Oh, and don't forget the built-in wine fridge and the refrigerator for the keg.
4. What is your most frequent photographic subject?
Feet – that's not as kinky as it sounds, REALLY!
5. Favorite quote?
6. What does blogging (writing, and reading) add to your life?
I first started writing my blog because I needed a creative outlet and missed writing. Then I started finding like-minded people (wow, that many crazies?) to follow. Sometimes it feels like a supportive group of friends. Maybe some of us will get an opportunity to meet  IRL. Or maybe all of us are night-owl introverts who only exist behind the monitor of our lives…
7. If you could choose to be any animal for a 24-hour period, which would you be and why?
Why a horse, of course!
8. Do you have other creative outlets besides writing?
So many it's hard to mention them all. What really makes me crazy is the lack of motivation to enjoy these outlets. I am the queen of started but unfinished projects; the one who spends a lot of money at Home Depot, gets home and never fixes the things that you bought the stuff for.  Fuck you depression!
Here are RiverGirl's special questions for me. You will need to answer the top eight above and then skip down to see my positively freaky questions just for you! At least if I understand this challenge correctly, but who knows.
1.  You're a pigeon newly arrived in Hollywood. Who do you poop on first?
Brittany Spears, fo' sure! And why is she still a ward of the court? I mean…
2.  Donald Trump has been impeached. Mike Pence has been trampled to death at a gay pride parade. Nancy Pelosi has resigned her position and run off to Tahiti with a member of BTS. You've been chosen to be the next President of the United States. What's your first executive order?
My first executive order as President of the United States would be to make every half an hour "beer- thirty"! Then I think I would rescue each and every one of those sweet children who have been separated from their parents at the border.
3.  The Brussels Sprout is a much-maligned ( and extremely gassy ) cruciferous vegetable. You run a PR firm and have just been hired to tweak its image. Go!
Brussel Sprouts Discovered to Have Amazing Weight-loss Properties!
You probably ate them (or were forced to eat them) as a child. Mom probably boiled them until they were mush and then coated them with butter. You never had any idea what they looked like when grown in the garden.
Now, five out of six nutritional psychics claim, that if prepared correctly, you will lose weight by the butt-load! Three times a day, halve the Brussel sprouts and drizzle with high-priced extra virgin olive oil and saute or grill. Yes, your pee will smell and you may experience some gastrointestinal issues, but the results will amaze you and your friends (if you still have any after eating all of these Brussel sprouts).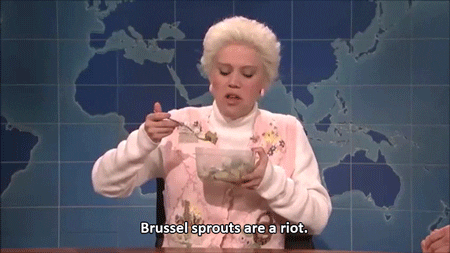 4.  Your lifelong dream of being a stripper has come true. What's your stage name?
Patti la Boing-boing
Not sure where that came from. Just a stream of consciousness while I contemplate being a stripper…
5.  Your cruise ship is sinking and you've scrambled onto a life raft only to realize it's overloaded. What… or who… do you push overboard?  A case of craft beer, your significant other, the oars, a beloved pet wombat, or the ship's navigator?
Oh, the significant other – there is no doubt. Because at some point they all become a ball and chain…
And, here are my special questions for you!
1. You can pick your friends. You can pick your nose. But you can't pick your friend's nose. Which of these statements do you identify with and why?
2. What do you think about when on the toilet?
3. If you could ride a Bird electric scooter down Sunset in Hollywood with anyone dead or alive who would it be and why?
4. Rocky Horror Picture Show – yes or no and why?